Employer heading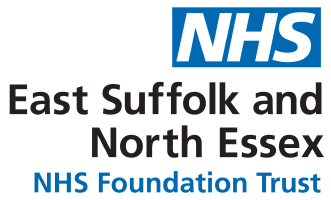 Address

East Suffolk and North Essex NHS Foundation Trust
Colchester General Hospital
Turner Road
Colchester
Essex
CO4 5JL

Telephone number

01206 747474

Website
East Suffolk and North Essex NHS Foundation Trust is one of the largest NHS organisations in the region, employing over 11,000 staff and serving a population of almost 800,000 residents. We deliver care from two main hospitals in Colchester and Ipswich, six community hospitals and in patients' own homes.
We are an ambitious trust with a simple vision, to provide the communities we serve with excellent healthcare and build a better future for the people of east Suffolk and North Essex. To help us do this, we will work closely with our local partners to deliver more of the joined-up services and care our residents need.
For our staff and our patients we have the same philosophy: time matters.  This way of working  removes unnecessary stress and frustration caused by the systems we use and the way we work. We  concentrate on removing or improving the things we do that don't work for our patients.  For our staff, this means more time to care for patients and greater opportunities to develop skills and experience.
To be the best, we need to attract and keep the best staff. Our size puts us in a strong position to grow, providing more of the latest services. Our scale provides exciting opportunities for development, innovation, research, education and training. Support from technology and logistics help us see patients at the right time.
If you are passionate about patient care, want to develop your skills and knowledge and if your ambition matches ours, its time to work together. 
List jobs with East Suffolk and North Essex NHS Foundation Trust in Nursing and Midwifery, Medical and Dental, Emergency Services, Allied Health Professions, Health Science Services, Support Services, Administrative Services, Apprenticeships or all sectors