Employer heading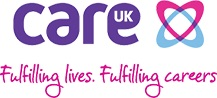 Address

Care UK
Hawker House
5-6 Napier Court
Napier Road
Reading
Berkshire
RG1 8BW

Telephone number

0333 999 2570

Website
We are proud to be England's largest independent provider of NHS services, delivering more than 70 different healthcare services throughout the UK.
Patients who are treated by us can rest assured that we are bound by the same standards and measures of success as the NHS, with the same governance and accountability procedures in place.
This means that the quality of care we provide will always meet the high levels of service you expect from the NHS.
With an unrelenting focus on quality and an innovative approach to patient centered care, our dedicated team of healthcare professionals will always put the patient first, no matter what.
Care UK presently has no vacancies listed in our database.