Employer heading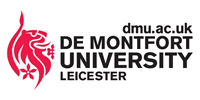 Address

De Montfort University
The Gateway
Leicester
LE1 9BH

Telephone number

0116 255 1551

Website
De Montfort University is a dynamic organisation, formed from a diverse range of specialist institutions. Its long history of excellent teaching, learning and research is founded in the technical and trade education of the late 19th Century. The name itself is associated with Simon De Montfort, Earl of Leicester, a distinguished figure in English history and widely credited with establishing the first parliament in 1265.

Prior to 1992, De Montfort University was known as Leicester Polytechnic which was created in 1969 through the amalgamation of Leicester College of Technology and Leicester College of Art. The polytechnic was established as a corporation in 1989.

In 1992, following the official opening of the Milton Keynes campus by HM the Queen, De Montfort University was born. Mergers have in the past taken place with Bedford College of Higher Education, Lincolnshire College of Art and Design and Lincolnshire College of Agriculture and Horticulture in 1994. In 1995, the University merged with Charles Frears College of Nursing and Midwifery.

In 2001 the Lincolnshire campuses merged with the University of Lincolnshire and Humberside (creating the University of Lincoln) and in 2003 the De Montfort withdrew from Milton Keynes. The Faculty of Education and Contemporary Studies at the Bedford campus was recently merged into the University of Luton to create a new university for Bedfordshire. This merger has built upon the significant and complementary strengths of that Faculty and the University of Luton.

Today, De Montfort University has two campuses, Leicester City Campus and Charles Frears. The University has special arrangements with more than 80 universities and colleges in over 25 countries. It has approximately 20,500 students, 3,240 staff, and an annual turnover in the region of £132.5 million.

As a leading institution for professional, creative and vocational education, underpinned by research excellence we have much to offer you.
De Montfort University presently has no vacancies listed in our database.