Employer heading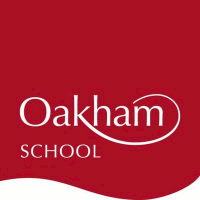 Address

Oakham School
Chapel Close
Oakham
Rutland
LE15 6DT

Telephone number

+44 (0)1572 758500
Oakham is a school that rewards ambition and hard work. I am hugely proud of all the Oakhamians who received Oxbridge offers this year, but I am equally proud of every student who exceeds their potential, in so many different aspects of school life, through perseverance and determination.
We want Oakhamians to leave us as well-grounded, hard-working individuals who know themselves well and are ready to go out into the world with the confidence and courage to stand up for what they believe in and make a difference.
Oakham School presently has no vacancies listed in our database.