Employer heading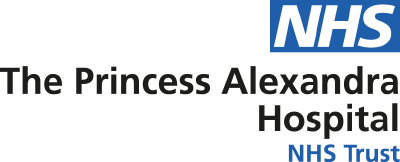 Address

The Princess Alexandra Hospital NHS Trust
Hamstel Road
Harlow
Essex
CM20 1QX

Telephone number

01279 978181

Website
About us
The Princess Alexandra Hospital NHS Trust (PAHT) provides a full range of general acute, outpatient and diagnostic services at The Princess Alexandra Hospital in Harlow, the Herts and Essex Hospital in Bishop's Stortford, and St Margaret's Hospital in Epping.
We employ 3,500 staff and serve a local population of around 350,000 people living in west Essex and east Hertfordshire, centred on the M11 corridor and the towns of Harlow, Bishop's Stortford and Epping. Our extended catchment area incorporates a population of up to 500,000 and includes the areas of Hoddesdon, Cheshunt and Broxbourne in Hertfordshire.
The values and standards of the hospital
Our Princess Alexandra Promise to our patients as identified by our 3 values which will contribute to improving our patient experiences:
Patient at heart – Always holding the patient and their wellbeing at the centre of our thoughts and efforts
Everyday excellence – Sharing and celebrating our successes, being honest when we get it wrong, giving us the ability to learn from both
Creative collaboration – Knowing strength comes from diversity, we combine our experiences, skills and talents, working together to find new and better ways to care
We believes in investing in all our staff and rewarding high standards of care whilst building for excellence and in return we expect our staff to uphold the Trust values to the highest level.
List jobs with The Princess Alexandra Hospital NHS Trust in Nursing and Midwifery, Medical and Dental, Emergency Services, Allied Health Professions, Health Science Services, Support Services, Administrative Services or all sectors