Employer heading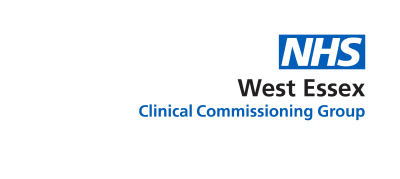 Address

West Essex Clinical Commissioning Group
Building 4, Spencer Close
St Margaret's Hospital
The Plain
Epping
Essex
CM16 6TN

Telephone number

01992 566140

Website
In April 2013, West Essex Clinical Commissioning Group became the statutory body responsible for buying healthcare services on behalf of 290,000 people in the Epping Forest, Harlow and Uttlesford districts. The commissioning group is made up of 38 of general practices who work together to ensure the best possible healthcare is available to everyone in west Essex.
Our aim for the first year was to build on our founding ambitions and to trailblaze new and exciting ways of delivering integrated services for the future.
This inspired us to undertake a major engagement exercise which took us into our local communities to talk about health and care with patients, residents and wider stakeholders, our partners and our providers. The discussions that took place through the programme "My Health, My Future, My Say", have contributed directly to how we plan to design and shape local NHS services for the next three, five and ten years.
This year we have taken big strides. However, we are not complacent and have great ambitions for the future.
This is an exciting time for West Essex CCG as on 1st July 2022 we will be joining with East and North Herts and Herts Valleys CCG's to become the Herts and West Essex Integrated Care Board. On this date your employment will transfer to the Integrated Care Board on the same terms and conditions
West Essex Clinical Commissioning Group presently has no vacancies listed in our database.