Employer heading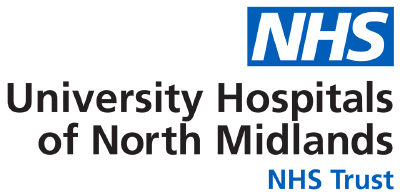 Consultant Anaesthetist with special interest in Pain
NHS Medical & Dental: Locum Consultant
Job overview
This is an exciting opportunity for a General Consultant Anaesthetist with a special interest in Pain Management to actively engage and participate in the development of anaesthesia services at the University Hospital North Midlands.  You will provide clinical leadership and service improvement activities in anaesthetic department at Royal Stoke University Hospital.  UHNM is a state of the art teaching hospital providing a full range of medical and surgical specialties. Facilities include more than 35 operation theatres and other peripheral area for anaesthetic interventions. The annual turnaround is more than 40,000 anaesthetic interventions.
There are opportunities to take part in research and/or to become involved in teaching at the Keele Medical School.
**Job description is still awaiting full approval from the RCOA**
Main duties of the job
The post is for a General Consultant Anaesthetist with interest in Pain Management.  You will be required to participate in the on-call rota.  Sessions include theatre work and sessions within the  Pain Service. The right candidate will be responsible for providing and maintaining a safe, robust service and will have a wide knowledge in all aspects of anaesthesia.
**Job description is still awaiting full approval from the RCOA**
Working for our organisation
University Hospitals of North Midlands has two sites: Royal Stoke University Hospital, located in Stoke-on-Trent, and County Hospital, located in Stafford. From these hospitals we provide a full range of general acute hospital services for people living in and around Staffordshire and beyond. The Trust also provides specialised services for three million people in a wider area, including neighbouring counties and North Wales.
Our specialised services include cancer diagnosis and treatment, cardiothoracic surgery, neurosurgery, renal and dialysis services, neonatal intensive care and paediatric intensive care. We are recognised for our particular expertise in trauma, respiratory conditions, spinal surgery, upper gastro-intestinal surgery, complex orthopaedic surgery, laparoscopic surgery and the management of liver conditions. The Trust has some of the most modern operating theatres in Europe.
Flexible working requests will be considered.
Detailed job description and main responsibilities
A detailed job description and the main responsibilities can be found within the job pack attached under supporting documents
**Job description is still awaiting full approval from the RCOA**
Person specification
Professional Values and Behaviours, Skills and Knowledge
Essential criteria
Full GMC Registration
FRCA or equivalent
Completed specialist training in anaesthetic (CCT or CESR)
Fellowship in Chronic pain.
Desirable criteria
Postgraduate or Higher Degree
Additional qualifications in medical education, simulation, ethics, management, law or any other relevant discipline
Evidence to support the experience of independently managing chronic pain clinics, in-patients consultations and conducting chronic pain intervention sessions.
Research and experience of securing a publication in a peer review journal
Leadership and team working
Essential criteria
Develop effective relationship across teams and contributes to work and success of these teams – promotes and participate in both multidisciplinary and interprofessional team working
Patient Safety and Quality Improvement
Essential criteria
Takes prompt action to ensure a high standard of safety and quality of patient care
Ability to collaborate with hospital teams to manage risk
Understanding of clinical governance systems
Active and consistent engagement with local quality improvement projects.
Desirable criteria
Participates in quality improvement activities
Safeguarding
Essential criteria
Evaluates and instigates initial management of safeguarding concerns
Education and training
Essential criteria
Critically assesses learning requirements for self and others
Evaluates, reflects and acts on the effectiveness of education and learning
Desirable criteria
Plans and provides effective teaching and training activities
Meets the requirements of a clinical/ educational supervisor, as defined by the GMC.
Applicant requirements
You must have appropriate UK professional registration.
This post is subject to the Rehabilitation of Offenders Act 1974 (Exceptions) Order 1975 (Amendment) (England and Wales) Order 2020 and it will be necessary for a submission for Disclosure to be made to the Disclosure and Barring Service.
Apply online now
Further details / informal visits contact
Name

Dr Charles Baker

Job title

Clinical Director - Anaesthetics

Email address

Telephone number

01782 679237

Additional information

Dr R Sundararajan,  Lead in Pain Management & Dr P Nalwaya, Deputy Clinical Director  01782 679244.
If you have problems applying, contact
Address

2nd Floor, Springfield Building
Royal Stoke University Hospital
Newcastle Road
Stoke on Trent
ST4 6QG


Telephone

01782 674783
List jobs with University Hospitals of North Midlands NHS Trust in Medical and Dental or all sectors